Our Partners
Following are the few esteem partners of Us..
Nexus AG

With this strategy, NEXUS puts the medical and administrative processes in the healthcare system in the center of the software applications. Medicine is our core competence. IT solutions are our know-how. We serve hospitals, rehabilitation clinics and social institutions with our innovative and modern product for the healthcare system. Nexus solutions support doctors and nurses in their work in close relation with treatment processes. Treatment processes are documented, treatment and care are organized, and clinical processes are steered.
Flexreport AG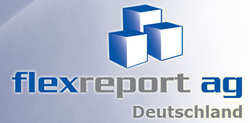 The Flexreport AG is a young company in the Swiss health care and municipal applications. We develop and distribute business intelligence Applications as MIS solutions specifically for this market segment. Of course, complemented by a classic reporting. We have the right composition of our teams expertise potential that is based partly on employees who already bring 20 years hospital experience and / or have been working for many years in the BI environment. This potential has enabled us to develop products in a short time, the search in this segment of their peers. About 50 installations in the Swiss market speak for themselves. Focusing on a namely healthcare and public sector industry, and the experience of our employees and the use of proper tools are our guarantee of success.